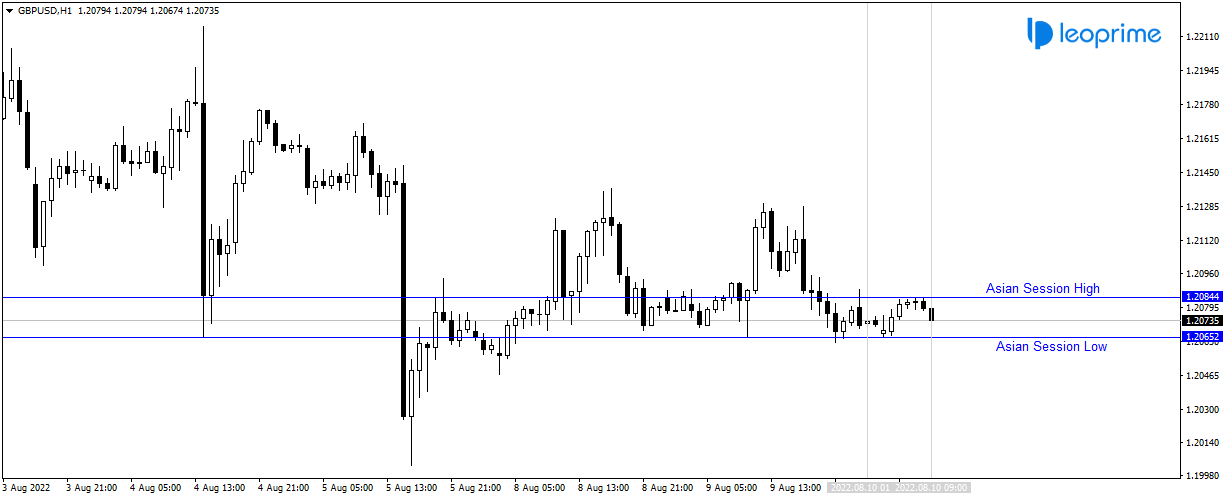 London Breakout Strategy is a day trading strategy that seeks to take an opportunity of the Asian Trading range to the London Opening Session. In this strategy the Market High and the Market Low of the Asian Session (00.00 GMT – 00.07 GMT) is taken as a range and the Breakout of the London Market open is traded on a Daily basis by taking a potential risk management.
London Breakout Strategy Execution:
Asian Session (00.00 – 07.00 GMT) Range: 19.2 PIPs
Buy Stop: 1.20844 (Asian Session High) +5 PIPs
Sell Stop: 1.2064.2 (Asian Session Low) +5 PIPs
Stop Loss: 19.2(Asian Range) +5 PIPs
Take Profit: 30-40 PIPs after the London Market is open.