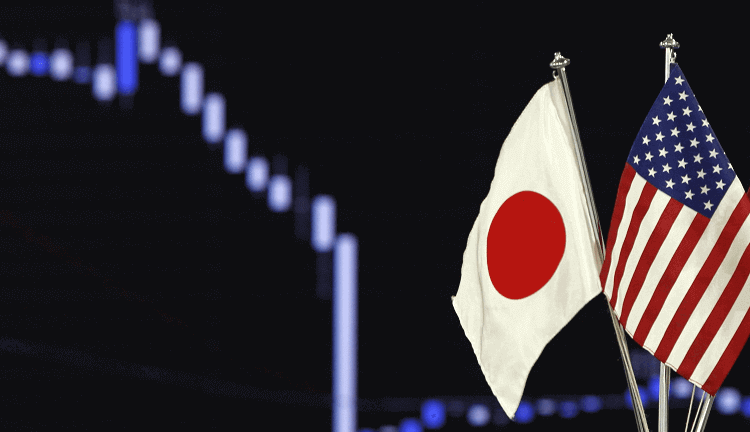 The safe haven yen was broadly higher on Monday as uncertainty over the next stage in the U.S.-China trade war and growing fears over a slowdown in global growth hit market sentiment.
Uncertainty over the U.S.-China trade dispute persisted after U.S. President Donald Trump on Friday said he was not ready to make a deal with China and even cast doubt over a round of trade talks due to take place in September.
Goldman Sachs over the weekend cut its forecast for U.S. economic growth, warning that a trade deal was unlikely before the 2020 presidential election and that the risks of a recession were increasing.
"Overall, we have increased our estimate of the growth impact of the trade war," the bank said in a note.
National Australia Bank downgraded its estimates for a range of major currencies as it now expects "nothing positive will happen" on the trade front at least through early 2020.
It expects the greenback to broadly hold firm in the face of policy easing by other major central banks while Aussie , kiwi and euro are seen on a slippery slope.
The greenback was down 0.18% against the yen to 105.46 by 0:27 AM ET (07:27 GMT), not far from a seven-month low of 105.25 hit on Friday.
The euro was also weaker against the Japanese currency at 118.04 yen and close to its lowest since April 2017. The British pound was at lows not seen since 2016, trading at 127.27 yen.
The dollar was a touch lower against the offshore yuan after the Chinese central bank's daily fixing came in firmer than market expectations. That helped eased some fears that Beijing would use its currency as a weapon in its trade war with Washington.
A week ago, China let its currency slip to weaker than 7 to the dollar for the first time since 2008, which some saw as an offset to U.S. tariffs. The change pressured emerging market currencies across Asia and boosted the yen.
All eyes will be on Chinese figures on July retail sales and industrial output due Wednesday to gauge the impact of the long-running tussle with the United States on domestic activity.
Market attention will also be on the U.S. Federal Reserve annual symposium at Jackson Hole later in the week, where investors hope to get some clarity on the future path of interest rates. Markets are expecting nearly 100 basis points of cut from the Fed by next year.
Sterling edged higher against the dollar, rising 0.15% to 1.2050.
The pound reached two-year lows against the dollar on Friday after data showed the U.K. economy unexpectedly contracted in the second quarter, only adding to the bearishness over Brexit and the chance of a no-deal exit.
The euro was a touch lower against the dollar at 1.1185, as the prospect of snap elections in Italy weighed.
–Investing.com