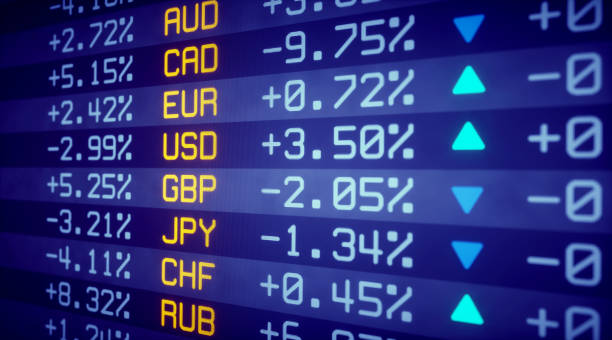 Here are the top 5 things to know about in financial markets on Thursday, 15 August.
1. China Threatens Retaliation to Trump's Latest Tariffs
China signaled it will retaliate against U.S. President Donald Trump's initiative to put tariffs on effectively all remaining imports from China.
A statement from the State Council Tariff Committee said China "has no choice but to take necessary measures to retaliate" without specifying further.
On Wednesday, Trump had for the first time linked a trade deal with China to its treatment of pro-democracy protesters in Hong Kong, further raising the stakes in the fight for economic and political supremacy between the two countries. Trump suggested that a "personal meeting" with President Xi Jinping could break the deadlock.
The atmosphere in Hong Kong remained tense, as Chinese media talked up the presence of armored vehicles waiting just over the internal border with the mainland. The market-driven offshore yuan strengthened, bringing it more into line with the official mainland rate.
2. Data Dump to Test Bond Market Sentiment
A barrage of U.S. economic data will show how much substance there is to the recession fears that were behind the rally in global bond markets on Wednesday.
Retail sales for July, the Empire State manufacturing index and Philadelphia Fed manufacturing survey, as well as last week's initial jobless claims and second-quarter unit labor costs all hit the wires at 8:30 AM ET (1230 GMT). Nationwide data for industrial and manufacturing output follow 45 minutes later, while the National Association of Home Builders' Housing Market Index comes at 10 AM (1400 GMT).
Bond markets themselves have been in no mood to give up their gains, retracing only slightly overnight to leave yields hovering just above Wednesday's lows. The 10-year Treasury bond yield, which triggered the panic by dipping below its 2-year counterpart for the first time since 2007 on Wednesday, was at 1.57% by 5:45 AM ET (0945 GMT), a whisker above the 2-year yield which stood at 1.56%. The 30-year yield, which hit an all-time low of 1.96% on Wednesday, backed up to 2.00%.
3. Stocks Set to Open Lower
U.S. stock markets are set to open lower again, extending losses after their biggest one-day drop of the year on Wednesday, after China appeared to rebut President Trump's Twitter attempt at a rapprochement on Wednesday.
Dow futures were down 90 points or 0.4%, while S&P 500 Futures were down 4 points, or 0.2%, and Nasdaq 100 futures were down 33 points, or 0.5%.
Overnight, Asian stocks had mainly followed Wall Street lower, while European markets also quickly turned lower after a half-hearted bounce at opening.
4. Walmart, Alibaba, Cisco Put Earnings Back in Focus
Walmart (NYSE:WMT) and Alibaba (NYSE:BABA), bywords for the U.S. and Chinese consumer, will give some insight into global retail and consumption trends when they report their quarterly earnings before the bell.
The releases come after Cisco Systems (NASDAQ:CSCO), a rough proxy for corporate IT spending, issued weaker-than-expected forecasts late on Wednesday, causing its shares to fall over 7% in after-hours trading.
Cisco (NASDAQ:CSCO) unsettled many with a forecast of no more than 2% sales growth for the current quarter, after 6% growth in the three months to July.
Another stock under pressure is Uber (NYSE:UBER), which fell 7% to a new all-time low on Wednesday, due in part to the publication of WeWork's IPO prospectus, which provided a sobering reminder of how challenging the business cases behind some recent IPOs are.
5. Oil Prices Turn Lower After Stock Build
Crude oil prices turned lower again, the benchmark U.S. blend WTI losing 1.8% on the news out of China and Europe. Sentiment is also being hit by a second straight increase in U.S. crude stockpiles last week. The Energy Information Agency said on Wednesday that U.S. stocks rose 1.58 million barrels, in contrast to predictions of a draw of over 2.3 million.
There was further evidence of a worsening supply/demand balance Thursday. Reports suggested that Iraq, the second-largest oil producer in OPEC, continued to pump above its agreed output ceiling in July, producing an average of 4.85 million barrels a day, little changed from June. The figures come only days after the International Energy Agency revised down its forecasts for demand growth this year and next.
Elsewhere, the U.S. Department of Justice sued to impound an Iranian tanker that had been seized by British armed forces in July. A court in Gibraltar was due to rule on a suit seeking its release in the course of the day.
–Investing.com