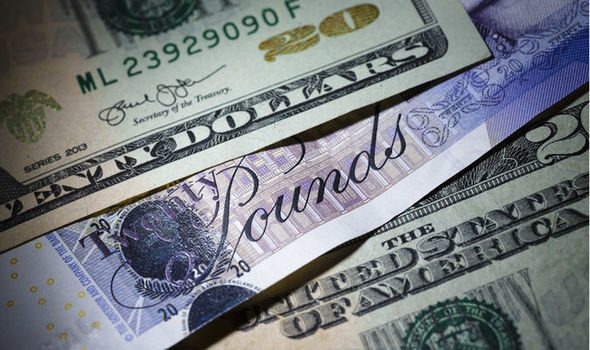 A deep and swift slump in the pound will prompt the U.K. government to rethink its approach to leaving the European Union without a divorce deal.
A plunge of about 10% in sterling in a short span of time may cause Prime Minister Boris Johnson's cabinet to refrain from pursuing a no-deal exit, according to Commerzbank. A decline that takes the currency below $1.19 would leave markets in "uncharted waters", says Manulife Asset Management that oversees almost $400 billion.
The pound, which has emerged as one of the loudest voices of opposition to the government's handling of Brexit, has slumped more than 4% in July, set for the biggest monthly drop since October 2016, when the currency plunged in a one-minute flash crash. Prime Minister Boris Johnson, who took office earlier this month, hinted he may hold no negotiations with the European Union before the Brexit deadline on Oct. 31.
"We have seen from time to time that the market is able to put pressure on governments," said Thu Lan Nguyen, a currency strategist at Commerbank AG. "Increasing market turmoil could put the government under pressure to refrain from a no-deal Brexit. As a pain threshold, I could imagine a depreciation just above 10% in a short time that takes the currency close to parity against euro."
Sterling traded around $1.2150 on Tuesday, having touched $1.2119 earlier, its weakest since March 2017. The pound was at 91.61 pence per euro.
A messy departure from the EU has long been deemed the worst-case scenario by markets. Those fears crystallized after Johnson appointed Brexiteers to key government positions and demanded changes to the existing agreement with the EU, which Brussels has ruled out.
Still, some analysts say it's a bit too early for the tremors in the pound to be upsetting the political calculations at 10 Downing Street.
–Bloomberg