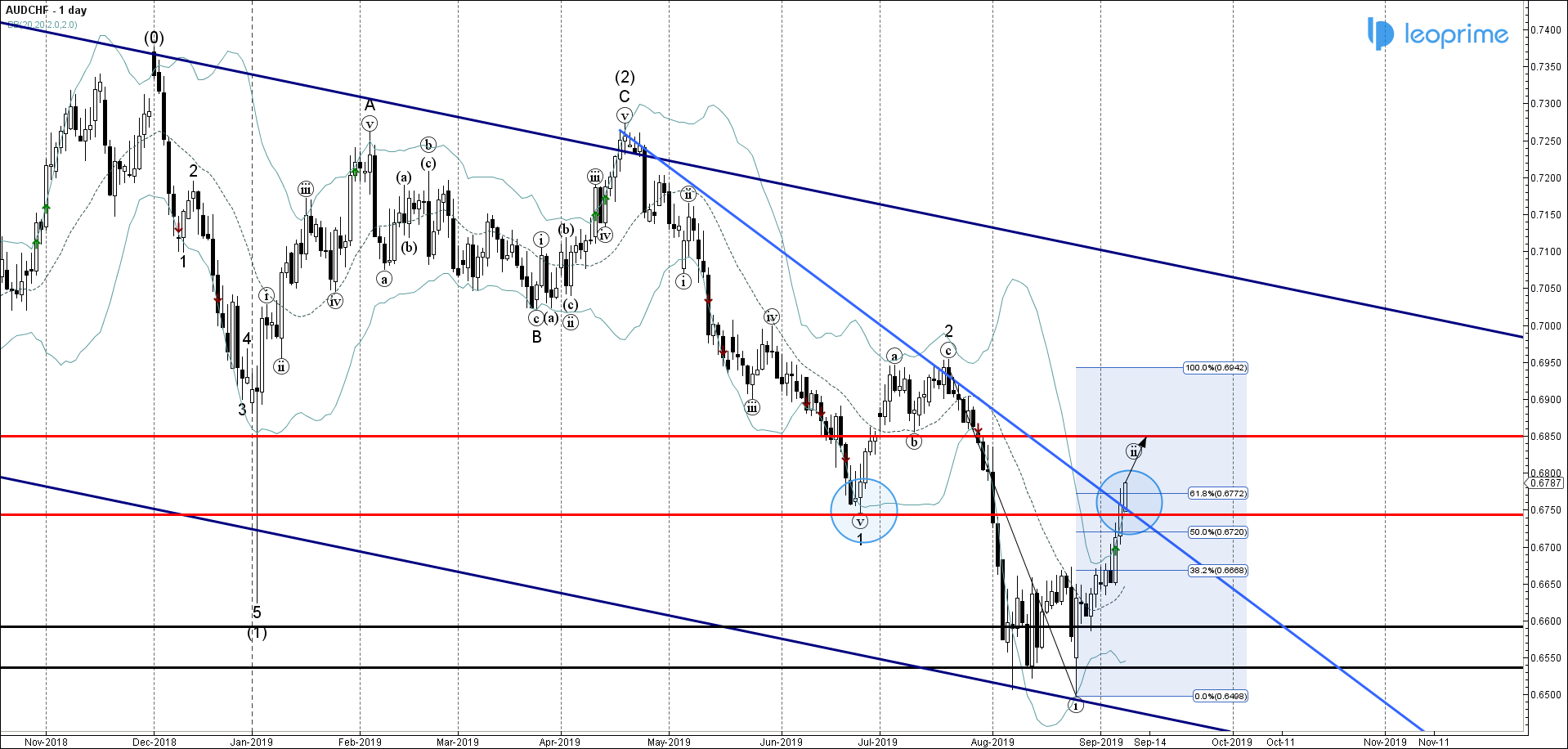 • AUDCHF broke resistance area
• Further gains likely toward 0.6850
AUDCHF under pressure after the recent breakout of the resistance area located between the resistance level 0.6750 (former strong support from the end of June), resistance trendline from April and the 50% Fibonacci
correction of the previous sharp downward impulse (i) from the middle of July. The breakout this resistance area accelerated the active ABC correction (ii) from last month. With the moderate bearish sentiment affecting the Swiss Franc today – coupled with moderate Australian Dollar bullishness – AUDCHF is likely to remain under bullish pressure and extend the its gains toward the next resistance level 0.6850 (former support from July and the target price for the completion of the active ABC correction (ii)).